Have you an experience about blocked proxy by administrator? absolutely, you will be very disturbed. OK, I will share trick to bypass system restriction from a proxy. This test have been done under proxy squid 2.5 stable 10 and got success.
not yet tested to proxy server outside of squid.
The example we use was rapidshare.

the blocked picture is as follow:


And the success picture is as follow, we just inserted a simple command to open rapidshare.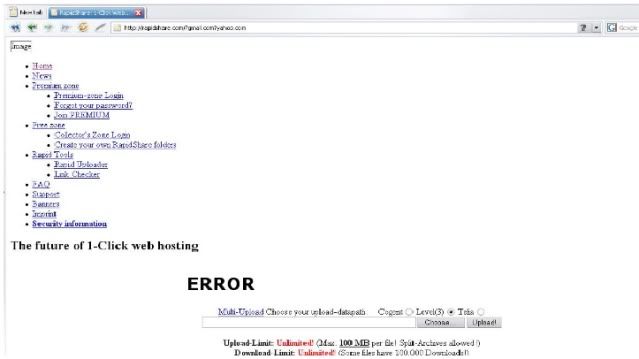 The trick above can be done to download file too, e.g. http://thecybergal/takefile.zip. On this portion, the file will be blocked by proxy. But you can still download your file by embedding a little command "?gmail.com" (without quote) in the end of the address. So, the complete address will be seen like this "http://thecybergal/takefile.zip?gmail.com". Finally, the download progress will be seen...

The link above just an example. Does this trick work properly? I hope your Admin didn't yet read this article.

Thanks to:
ilham2930
Original source : xtremenitro